Edinburgh Fringe Festival.

posted on Aug 22nd, 2014
Doune The Rabbit Hole Festival.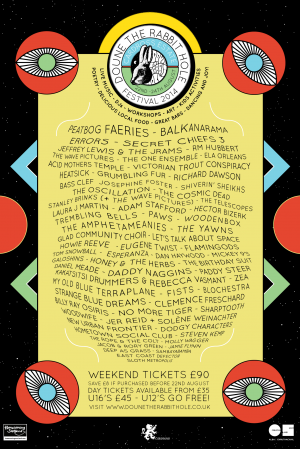 posted on Aug 20th, 2014
Copenhagen Jazz Festival.
posted on July 10th, 2014
A few East Coast shows being confirmed.

posted on January 14th, 2014
Josephine's new albun I'm A Dreamer is out today (November 11th).

available on LP/CD – order directly from Fire Records.
posted on November 11th, 2013
Connextions Festival appearance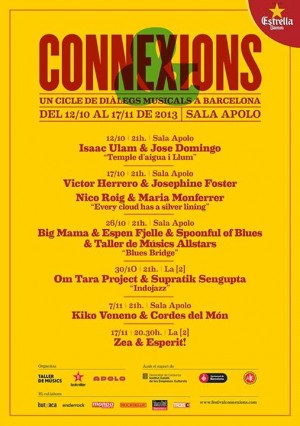 posted on September 7th, 2013
I'm A Dreamer – out on November 11th.
We are very happy to announce that Josephine's new album 'I'm A Dreamer'
will be released on Fire Records on November 11th (available on LP/CD).
Pre-order here.
posted on September 3rd, 2013
A new song by Mendrugo on 'Your Victorian Breasts' compilation.
' Named after an 1988 unreleased, to this date, Supreme Dicks song, 'Your Victorian Breasts'
is a collection of 20 otherwise unreleased tracks by the likes of Alastair Galbraith,
Black To Comm, A R P, Pigeons, Ignatz, William Tyler, Filipe Felizardo, Hamilton Yarns.
It also hosts 3 new collective projects: Mendrugo, which features Josephine Foster joining
forces with husband Victor Herrero, José Luis Herrero, José Luis Rico and Takuhiko Nochimoto;
Raajmahal, the reunion of Pat Murano (No-Neck Blues Band, Decimus), Carla Baker (Baba Yaga,
Flower Orgy) and Santa Wolanczyk (Flower Orgy); and Syracuse Ear, a first-class improv
gathering featuring David Maranha, Manuel Mota, Margarida Garcia and Chris Corsano… '
read more / buy the record / listen to the tracks
posted on June 16th, 2013
More shows added to the US tour.

04/05/2013    Ann Arbor, MI @ Canterbury House
05/05/2013    Columbus, OH @ Double Happinness
10/05/2013    Lafayette, IN @ TBA
25/05/2013    Nashville, TN @ The Stone Fox
06/06/2013    Pawtucket, RI @ Machines with Magnets
13/06/2013    Brooklyn, NY @ ISSUE Project Room
posted on April 20th, 2013
Little Life (self released in 2001) will be reissued on 10″ vinyl for Record Store Day 2013.

More information on Fire Records website.
posted on March 31st, 2013
Announcing confirmed Josephine Foster shows in US/Canada.

27/04/2013    Belfast, ME @ Free Range Music Festival
28/04/2013    Biddeford, ME @ The Oak & The Ax
29/04/2013    Montreal, QC @ Casa del Popolo
01/05/2013    Hudson, NY @ Helsinki
02/05/2013    Lakewood, OH @ Mahalls 20 Lanes
03/05/2013    Detroit, MI @ Trisophones
posted on March 28th, 2013
We are happy to announce the Josephine Foster and Victor Herrero Japan tour April 2013.
11/04/2013    Kobe @ Bar Gospel
12/04/2013    Okayama @ Joukakokaidou
14/04/2013    Kanazawa @ Shirasagi  <w/Do Kakita>
15/04/2013    Osaka @ Grotta dell Amore  ‏<w/ Yoshimiolayabi (Yoshimi with Aya+Ai from OOIOO) >
17/04/2013    Kyoto @ Urbanguild  <w/ Taku Hayashi>
18/04/2013    Gifu @ Nakaniwa
19/04/2013    Nagoya @ KD Japon  <w/ Gofish>
20/04/2013    Tachikawa, Tokyo @ Gallery Septima
21/04/2013    Daikanyama, Tokyo @ Mama Tarte
23/04/2013    Shibuya, Tokyo @ WWW  <w/ Keiji Haino, Noritaka Tanaka>
http://windbelljournal.blogspot.co.uk/
‏
posted on March 3rd, 2013

Josephine Foster on the road in Italy this December
06/12/12 Venezia @ Teatro Fondamenta Nuove
07/12/12 Cavriago (RE) @ Calamita
08/12/12 Poggio Berni (RN) @ Circolo dei Malfattori
09/12/12 Marostica (Vi) @ Panic Jazz Club
11/12/12 Roma @ Radio 2 Rai, Moby Dick
12/12/12 Roma @ Init
13/12/12 Avellino @ Godot
15/12/12 Terni @ Palmeetta
posted on December 5th, 2012